The digital video advertising market is projected to witness compound annual growth rate of 20.89%, reaching US$155.18 billion by 2026.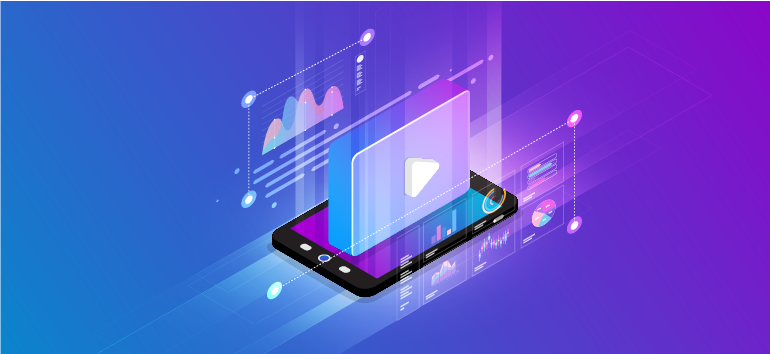 Publishers wanting to benefit from this robust trend should consider creating their own video inventory. However, which inventory should you select: instream or outstream? To help you make the decision which best fits your website, we've created a short introduction to both methods.
Instream
Instream video inventory always involves video content.
Advertisers are fond of this model, as it is similar to the TV business model, comprising:
Preroll – before content.
Midroll(s) – while content is playing.
Postroll – after content is completed.
The instream model poses publishers with a few challenges:
VIdeo content is costly and can be complicated to create.
Several servers are required in order to:
Encode the video in the best format to maximize Core Web Vitals.
Enable Content Delivery Network to play the video without latency.
Notwithstanding, publishers can insert ad breaks to maximize the monetization of the content as they wish.
Key Benefits
Creation of editorial value through engaging video content.
Access to advertisers that only accept instream inventory.
Higher CPMs.
Outstream
Outstream video enables publishers to create video inventory without having to manage video content. In this format, the video player only shows if there is an ad to play. Take notice that some advertisers only accept instream integrations; so it's important to check in advance.
Unlike instream, outstream is geared toward pure monetization, without seeking to enrich the editorial content.
Viewdeos' versatile player enables publishers to add outstream video ad units anywhere in the page, from the article paragraphs to the page sidebar.
Key Benefits
Provides viewers with a degree of control over the viewing experience.
Can appear anywhere, including non-video environments.
Video ads can be placed within existing content.
Want to learn more about Viewdeos' instream and outstream solutions?
Take our demos for a spin | Schedule a personal meeting
Looking forward to forming new partnerships!